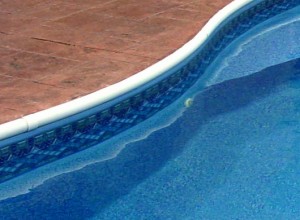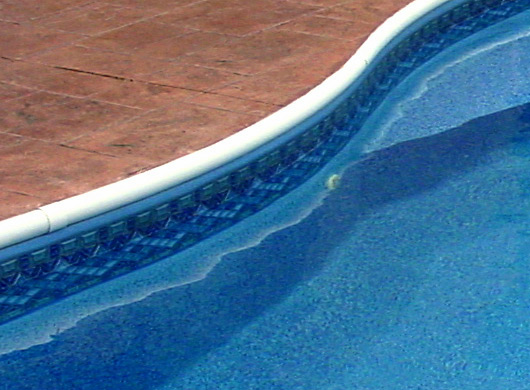 Do you know what swimming pool coping is and what it does? If you don't know, you need to talk with your Menifee, California swimming pool service contractor when he comes to service the pool the next time. Coping is the edging that surrounds a swimming pool and pulls the look together. If you had your swimming pool built and didn't have coping installed your pool can look unfinished. Coping adds polish and style, but not only that, it is an additional layer of safety providing a smooth edge and adding a non-slip feature. Coping is the cap between the pool walls and the deck.
Coping comes in many styles and designs allowing you the ability to have it complement your pool design or contrast with it, adding for an overall unique look and feel.  You can choose from a natural look – formed to resemble stones or pebbles – or you can choose a colored, poured and stamped (with designs) concrete coping. The style you use is truly a personal preference.
In addition to style and design you will want to talk to your swimming pool service contractor from A Clear Choice Pool & Spa remodeler about whether you should use cantilever coping or bullnose coping. Cantilever coping is usually used with brick, concrete and stone and will extend of the lip of the swimming pool; the bullnose style is used with concrete decking and will abut the pool lip.
Natural stone coping is available in granite, marble, sandstone, marble, limestone or even bluestone. The coping is typically in tile format and is cut to mold to the walls and corners. Choose honed stone coping if you want a smooth finish. Standard pool coping material offers rough texture.
Concrete coping will either be formed and poured onsite, or your pool builder will bring precast coping for the project. The concrete coping is one you will need to choose a color or pattern for unless you want to keep it natural and let it weather naturally as well.
Porcelain tiles are also another option that provides myriad patterns and color choices. Keep in mind that brick is the most durable coping material and can also be colored from light gray to beige to dark red and black-browns – remember though, the darker the color the hotter it will be to the feel under the summer sun. Stone coping is becoming a more popular choice because of its durability and the fact that it remains cool to the touch. With the variety of textures and colors, stone is a great match for many pools and spas.
Check Pool Info Site for more ideas on swimming pool remodeling projects and accessories for your pool.